Welcome to Bazata Wealth Management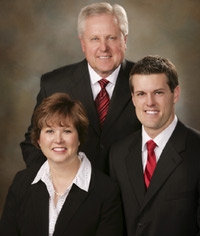 Bazata Wealth Management LLC is an independently owned and operated financial services firm that serves financial advisors and their clients through a strategic "regional" relationship with Cetera Advisor Networks LLC (formerly Financial Network Investment Corporation).
Based in Kearney, NE, Bazata Wealth Management LLC has experienced tremendous growth since its inception in 1987.
Our goal is to grow and protect assets wisely, with an ongoing commitment to our core values of trust, integrity, and passion.
Whether you are a prospective or current client, financial professional, or financial institution, we look forward to the opportunity to work with you in the future as we continue to "Set the Standard" in the Investment & Insurance Industry!